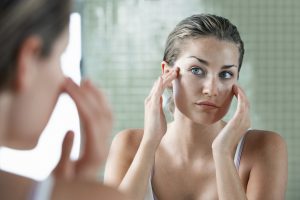 Between stress, birth control, and menstruation, here's how hormones are affecting your skin

Hormones get a bad rap, especially during puberty. From mood swings to newfound body odor to acne—every uncomfortable thing that happens in our teen years gets blamed on the non-stop raging hormones in our bodies. So when we're still getting breakouts long after our teen years, it's easy to believe we should've grown out of this skin-irritating phase. But, here's an unfortunate news flash: Hormones never stop affecting our bodies and skin and hormonal acne doesn't care how old you are.

According to cosmetic dermatologist Dr. Michele Green, when hormones are out of sync, "they can wreak havoc on our skin." While that might sound a bit harsh and unforgiving, hormones can also be a really positive thing. "When our hormones are in sync, it creates harmony [without our bodies]." Either way, hormones play a vital role in our bodies, so it's not so much about the hormones themselves, but the factors that disturb the balance, which is what causes the hormonal imbalance.

For many of us, factors that cause hormonal imbalances like stress, menstruation, and birth control prescriptions are common and cyclical, and often overlap. And dealing with breakouts on top of stress and period cramps is a punishment equal to, well, being sentenced to puberty again. So to get to the bottom of this issue, we talked with experts to breakdown these factors and learn how to better manage them in order to keep hormonal breakouts at bay.

How hormones can affect your skin

To better understand how hormones affect our skin, we first need to talk about "sebaceous glands." Those two sexy words simply refer to glands and hair follicles within our skin that produce oil, or sebum. These glands have receptors that respond to different hormones. When hormone levels are normal, the glands go about business as usual and help keep our skin healthy, hydrated and protected. However, a rise in androgens, like testosterone, have been shown to trigger increased sebum production, changes in skin cell activity, inflammation, and bacteria colonization of the hair follicles, all of which can lead to hormonal acne.

Dr. Green further explained that hormonal acne is "caused by changes in estrogen, testosterone, and progesterone levels," and these fluctuations can all cause "disruptions in the skin's oil production." Although testosterone has been identified to have the most direct effect on triggering acne, these fluctuations are what cause the rise in testosterone—so it's really a group effort. And unfortunately, for us, because hormonal acne is triggered by these internal fluctuations, managing these breakouts requires more than just a topical change of skin-care products. It requires more understanding of the hormones at play and why they're being disrupted in the first place.

As previously mentioned, familiar factors like stress, birth control, and menstruation can all be a part of that "why." However, New Jersey-based endocrinologist from Omnicare Medical Grishma Parikh pointed to another common yet uncommonly known factor that could be behind your hormonal acne: Polycystic ovary syndrome. So before moving on to the factors we all know, we wanted to bring more awareness to PCOS.

What is PCOS and how does it affect your skin?

PCOS is a metabolic disorder in which, as Dr. Parikh explains, the "ovaries behave with insulin resistance which leads to overproduction of [androgens], which gets manifested as acne, an increase in facial hair (called hirsutism), and hair loss for some." PCOS has been found to affect 1 in 10 people with uteruses who are of "childbearing age." And someone who unknowingly has PCOS may try various acne or laser hair-removal treatments, but Dr. Parikh explains that if the underlying hormonal issues aren't addressed, these remedies likely won't work.

And while the cosmetic concerns, like hormonal acne, may be reason enough for someone to seek treatment, Dr. Parikh says the metabolic risks are why the disorder needs more awareness. "Patients with PCOS might have pre-diabetes, which might eventually progress to diabetes," she says. The hormonal imbalances can also cause irregular periods which can lead to irregular ovulation and fertility issues.

So, if you have persistent acne, facial hair, hair loss, or irregular periods, be sure to ask your doctor about PCOS. "The earlier we diagnose can have a huge impact later on in [someone's] life," Dr. Parikh says.

How do stress hormones affect your skin?

As if the negative impact on your mental well-being wasn't enough, stress can cause many physical responses as well, even including the ability to make you sick. The body responds to stress by releasing stress hormones (aka cortisol) as a way of compensating for the extra pressure your body is undergoing. Cortisol is most commonly known as the primary stress hormone, and it's the main culprit behind stress-related breakouts.

"The rise in cortisol sends our sebaceous glands into overdrive resulting in an over production of sebum, [which] causes acne," Dr. Green says.

Basically, when you're under stress, your skin starts overproducing oil which can get clogged in your pores and cause breakouts. Fun.

Dr. Green explains that stress itself doesn't cause acne, but because the resulting hormonal imbalance can mess with your skin, it's important to work to identify your stressors.

How does birth control affect your skin?

According to medical journalist and OB-GYN Dr. Jennifer Conti, the estrogen that's present in many combined hormonal contraceptives work to temporarily inactivate testosterone in your body. "It's the testosterone that's responsible for acne, so with less of it actively functioning, you see less acne," Dr. Conti says. "This happens with any method that has estrogen in it, but especially with oral birth control pills." Because of the presence of acne-controlling hormones, birth control is most often known to help clear your skin, rather than make skin conditions worse. However, there are a couple situations where this isn't the case.

First, your body may need time to get used to a new birth control prescription. If you experience breakouts upon trying out a new method, or introducing a contraceptive to your system for the first time, your body may need time to adjust and "find the right hormonal balance," which Dr. Green says can result in initial breakouts. "It can take one to two cycles for the body to equilibrate to the birth control pill," she says.

Another way that birth control could harm more than help your skin is if you're using a method that contains only progestin. Dr. Conti says that this method of birth control has the opposite effect of estrogen-based contraceptives, because progestin causes more testosterone to be active in the body, which contributes to more acne.

How does menstruation affect your skin?

Dr. Green refers to menstruation as "a time of hormonal irregularity," which makes it easy to see why your skin might have a bit of a freak-out during your time of the month.

During your period, all your hormones get a little out of whack, but estrogen is an important one to focus in on. While hormones like cortisol and testosterone can increase excess oil production, we have estrogen to thank for keeping that oil under control. However, estrogen drops during the second half of your cycle, so that balance is thrown off.0

So, how can you determine the cause of your hormonal acne?

No one ever wants to get their blood work done, but if you're consistently struggling with hormonal acne, then this might be the route for you. Dr. Green says that testing your hormone levels can help determine which hormones might be contributing most to your breakouts. Gaining a better understanding of your hormone levels can also help your doctor advise you on which birth control prescription could work best for you and your body, if this is something you are looking to adding into your everyday lifestyle routine.

Dr. Parikh also emphasized the importance of providing your physician with a thorough history of your symptoms and being as detailed as possible. This way, the tests are more narrow and specific to your concerns. These tests, Dr. Parikh says, can look at anything from your hormone levels at different times of the day to your hormone levels during a particular timeframe of the menstrual period.

How can you balance your hormones and treat hormonal acne?

Maintaining a healthy lifestyle by managing stress and getting sufficient sleep can certainly help control how hormones can affect your body—but that's not always as simple as it sounds. Luckily, there are other hormone-managing methods to rely on even when everything else feels out of your control. As mentioned before, the right kind of birth control for your body can be an effective way to regulate your hormone production and in turn, help keep your skin clear. Dr. Green also recommends Spironolactone, which works similarly to lower testosterone and clear acne—and the medication can be used in tandem with birth control.

However, Dr. Parikh strongly emphasized the importance of talking to a medical professional before trying to take matters into your own hands, especially if you're thinking of taking over-the-counter medication geared toward hormone adjustment. Because these medications aren't well-regulated, she says it's far safer and more beneficial to get your hormones tested and develop a plan that's specific to your needs. Also, make sure to consult your doctor if you're thinking of making changes to your overall diet or wellness routine. Because while these tips are there to aid your hormonal acne journey, it's important to find ways that will work well for your personal lifestyle.
Read More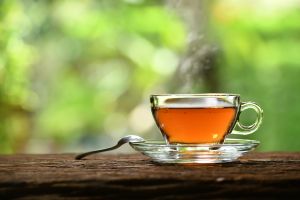 What is Chamomile?   Chamomile is one of the most ancient medicinal herbs known to mankind.  The dried flowers of chamomile contain many terpenoids and flavonoids, which contribute to its medicinal properties. Chamomile preparations are commonly used for many human ailments such as: Reducing menstrual pain. Treating diabetes and lowering blood sugar. Slowing or…
Read More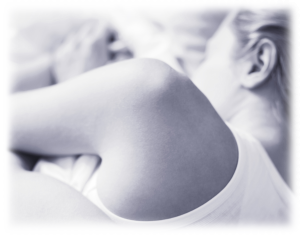 Increased Risk of Hypogonadal Symptoms in Shift Workers with Shift Work Sleep Disorder – Beyond the Abstract Shift workers comprise more than 15% of the U.S. workforce, with 10% demonstrating shift work sleep disorder (SWSD). SWSD is a circadian rhythm disorder caused by a reduction of total sleep time due to a work…
Read More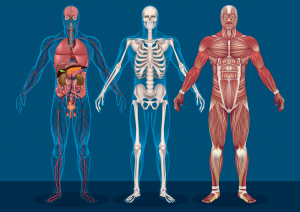 What is Osteoporosis? Why should I care about Osteoporosis? We know from recent articles and studies that Testosterone can prevent Osteoporosis, but what is Osteoporosis and why is it important to prevent? As men age, and especially around age 70, their bone density decreases. Unlike women, men do not generally go through periods…
Read More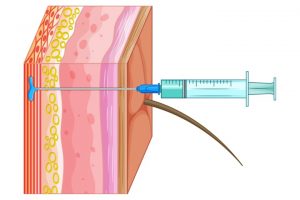 Men with low testosterone should go for intramuscular rather than transdermal replacement formulations, according to a new clinical practice guideline from the American College of Physicians (ACP). In the guideline, which was also endorsed by the American Academy of Family Physicians, the ACP recommends providers prescribe intramuscular testosterone when initiating treatment for men…
Read More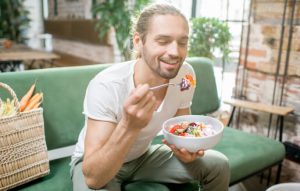 It's been shown that losing excess weight can help men diagnosed with low testosterone raise their levels of the essential male sex hormone. However, a new set of research performed in Chicago finds a low-fat diet probably isn't the best choice for many men looking to lose weight and raise their testosterone. Researchers…
Read More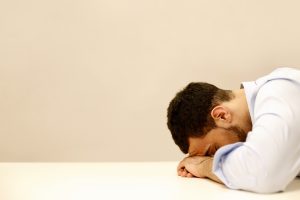 Adam Questionnaire (Androgen Deficiency in the Aging Male) If you are concerned that your testosterone level is low, this set of ten simple questions is a good place to start. If you answered YES to questions 1 or 7 or any 3 other questions, you may be experiencing androgen deficiency (low testosterone level)….
Read More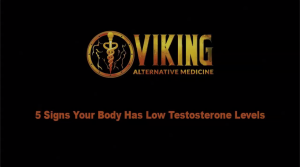 The hormone testosterone is created mainly by men and can affect several aspects of their life, such as appearance, sexual development, muscles, and bone mass. Testosterone levels in men tend to decrease as they age, with low levels prevalent in those aged 40 or older. Sometimes men below the age of 40 can…
Read More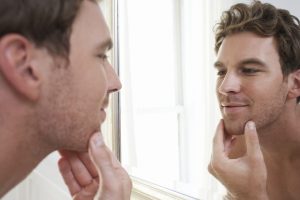 Some interesting information about the differences between men and woman's skin. It's all about hormones… Is your other half always 'borrowing' your beauty products rather than investing in a dedicated men's skincare line? He isn't alone as 64% of guys don't consider men's skincare an important factor, according to market researcher Mintel. That's…
Read More
This is a segment of a video that first appeared on Fetch Your News.  Dr. Tidman discusses Depression, Quality of Life, Testosterone Studies and the general awareness of these issues as they relate to Male Health today. These are issues that we will be discussing in the near future!
Read More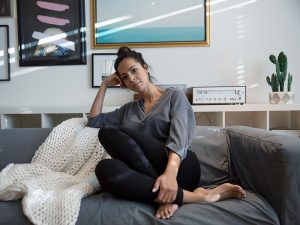 Balance is the key to Healthy Happy Hormones.  Women do need to worry about an excess of Testosterone.  Here is a great article that points out the 6 signs of High Testosterone.  Please call or make an appointment at Viking Alternative Medicine if you have a concern – we are here to help…
Read More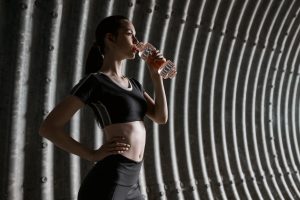 Balance your hormones! Here is a wonderful article recently published at mindbodygreen which provides a lot of information about hormonal imbalance, offers some ideas of how to correct the imbalance through diet and methods that you can do at home. At Viking Alternative Medicine, we offer free consultations so please, if you think…
Read More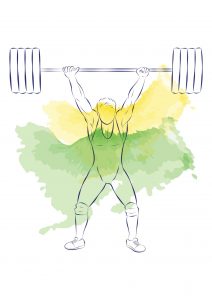 Interesting article posted on News AnyWay Testosterone is a hormone that is produced by your body. It has traditionally been thought of as the male sex hormone, however, women also need testosterone, admittedly lower levels, but it is nonetheless important in both sexes.  Hormones are chemical messengers that signal target organs to help…
Read More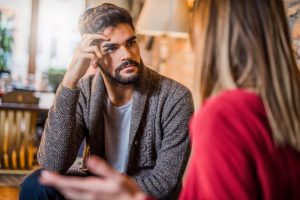 Medical News Today recently published this article about the relationship between Depression and Testosterone.   Medical professionals have been discussing whether testosterone treatment can actually reduce depressive symptoms in men for many years. A recent meta-analysis attempts to draw a clearer picture. Depression is a major global concern. Per year, major depressive disorder affects an…
Read More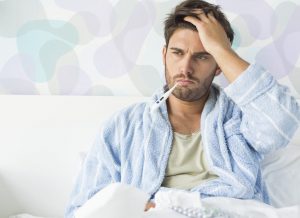 Higher levels of total testosterone were found to be associated with reduced pain intensity in the operated knee of patients who underwent total knee replacement (TKR) for severe knee osteoarthritis (OA), according to study results published in Arthritis Care & Research. The study included 272 participants (53% women) aged ≥60 years who underwent…
Read More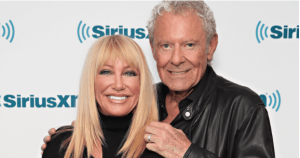 In the news today is PT-141 which is being called a "sex shot".  This article claims that PT-141 works on both men and women and "stimulates that part of your brain that says, 'Hey, I'm kind of in the mood."  If you want to speak to someone about PT-141 for your or your…
Read More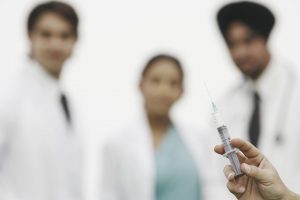 Testosterone is a sex hormone that controls the production of sperm and sex drive. Here we reveal a few symptoms that indicate a low level of this hormone in your body. It is usually believed that the production of testosterone decreases with age. But it may not be the only reason behind a…
Read More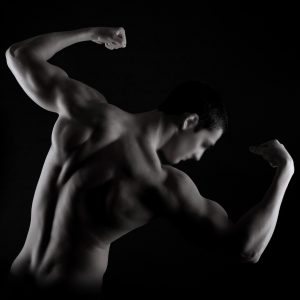 This is a review of the book entitled Testosterone: An Unauthorized Biography by Rebecca M. Jordan-Young and Katrina Karkazis which was published by the Harvard University press. The review was published by Nature.com and the full article on Testosterone can be found here. Testosterone: An Unauthorized Biography  Rebecca M. Jordan-Young, Katrina Karkazis Harvard University…
Read More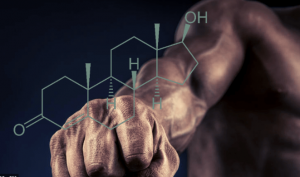 An interesting article originally published by the Washington Post describing the five top myths surrounding Testosterone. Testosterone has a fascinating double life: A molecule with a precise chemical structure, it also has an outsize cultural presence, winning praise and blame for a wide range of characteristics typically associated with masculinity. Many of the…
Read More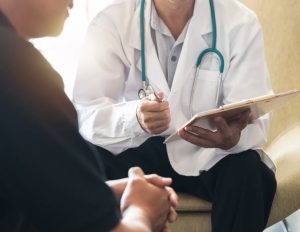 Men tend to avoid or delay regular health checks and their own health is often poorer than their partners or women of the same age. Men can improve their health with changes to diet, exercise, and other lifestyle improvements but first, it is important to have a health check. Health issues relevant to…
Read More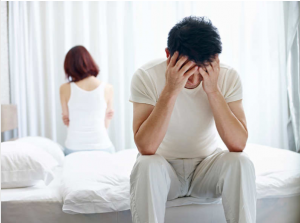 Male menopause? The first thing that you wonder when you hear this term is can a man experience menopause? Well, if research studies are to be believed, women are not the only ones who go through hormonal changes during old age. Even men experience low levels of hormones as they age. However, in…
Read More
New Data Demonstrates That NATESTO® Increases Serum Testosterone And Improves Symptoms While Maintaining Normal Semen Parameters In Men With Low Testosterone Through Six Months – NATESTO® shown to significantly increase mean testosterone levels, while maintaining sufficient gonadotropins to preserve fertility – Improvement in quality-of-life, overall satisfaction and sexual desire was reported – Approximately…
Read More
Dr. David Zava discusses how hormone balance is important in life – the connection between disease and hormones and the connection between feeling good and hormones. We have established a partnership with ZRT Labs which allows you to order the testing kit you would like, complete the testing in your own home,…
Read More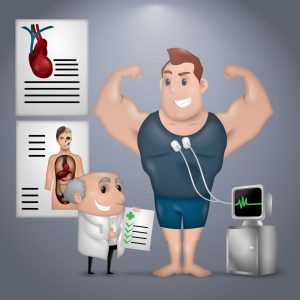 Article from Aesthetic News & Trends, Aesthetic Beverly Hills, Calif., dermatologist Ronald Moy, M.D., says that bioidentical hormones have been shown to decrease and prevent the risk of Alzheimer's, osteoporosis and heart disease, which parallels the increased risk of heart disease that comes with aging. In general, the treatment goal with bioidentical hormone…
Read More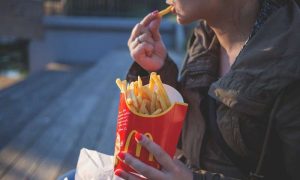 Obese men hoping to sire children—beware. Obesity is known to be associated with impaired testicular function, potentially resulting in androgen deficiency and sub-fertility. Now it is clear that fast food meals consumed by obese or overweight men have an immediate negative impact on testicular performance and testosterone production. While many facts are involved…
Read More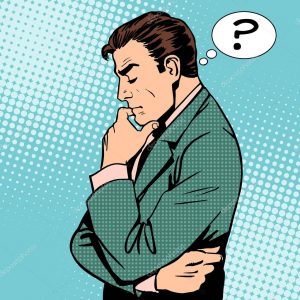 A new article from the Gazette Review! If you are looking at hormone supplements, you may be asking yourself "Should I take HGH or testosterone?" It is important to compare these two hormones because they both have different effects on the body. These hormones are often used by athletes and by people…
Read More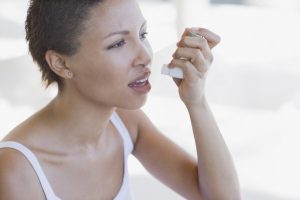 Women with asthma appear more likely to have lower levels of "free" (not attached to proteins) testosterone than women who do not have asthma, according to new research published online in the American Thoracic Society's American Journal of Respiratory and Critical Care Medicine. In "Sex Steroid Hormones and Asthma in a Nationwide Study of…
Read More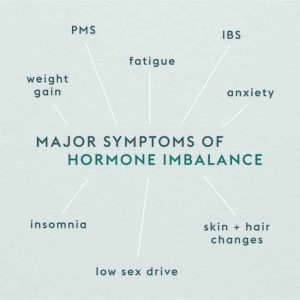 Hormones are the most potent chemical messengers in our bodies, telling your body what to do and when. That's why when your hormones are out of balance, you may be able to feel the effects, whether it be via insomnia, fatigue, weight gain, hair loss, or mood swings. But usually these imbalances are…
Read More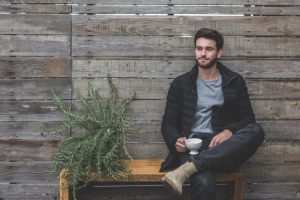 This is an excerpt from an article published on Longevity As of April 2019, there are still over 5000 pending lawsuits against testosterone manufacturers on the basis that the men who used their drugs suffered side effects such as heart attacks and strokes (1).    Upon reading that, one has to ask themselves why…
Read More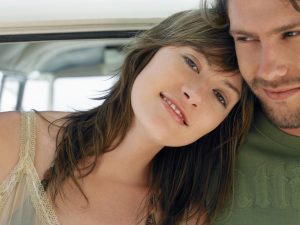 (MENAFN – The Conversation) Cognitive empathy is the ability to recognise what another person is thinking or feeling, and one way it can be assessed in the lab is by using the ' reading the mind in the eyes test ' – or 'eyes test', for short. This involves looking at photos of…
Read More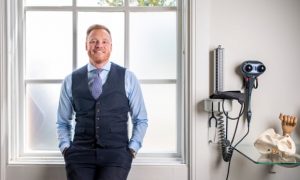 Dr. Stefaan Vossen is the founder and clinical director of the Core clinic, an integrative health and wellness center in Warwickshire. Aged 41, with five children and running a business employing 27 people, he found himself struggling with fatigue, weight gain, bursts of unexplained emotion and decreased libido for more than a year…
Read More
Endocrine system Testosterone deficiency: diagnosis, assessment, and treatment Article appears in  Clinical Pharmacist  By Maria Satchi & Asif Muneer For a diagnosis of testosterone deficiency (TD) — or male hypogonadism — to be made, a male patient should present with evidence of a reduction in serum testosterone levels, as well as sexual, psychological and…
Read More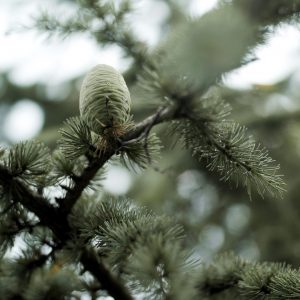 ATLANTA, July 5, 2019 /PRNewswire-PRWeb/ — After extensive research and development, Pharm Origins has announced the successful extraction of natural testosterone originating from raw pine pollen. Testosterone supplementation, a key male hormone, is often used as a potent but controversial regimen against male aging. Biologically, plant-based testosterone provides the same human benefit, with limited side effects….
Read More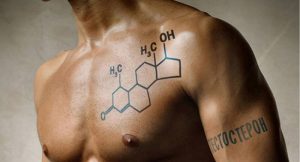 Long-term use of such additives can lead to an excess of certain substances in the body. Article published by Armenian News-NEWS.am Supplements to increase testosterone levels, also called "T-boosters", are not only ineffective, but also dangerous, The World Journal of Men's Health reported. Testosterone is the main "male" sex hormone, which plays an…
Read More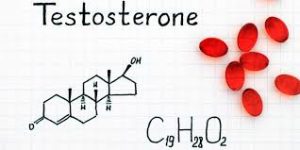 Article by University of Southern California Men who want to improve their libido or build body mass may want to think twice before using testosterone-boosting supplements—also known as "T boosters—as research shows these alternatives to traditional testosterone replacement therapy may not have ingredients to support their claims, according to Mary K. Samplaski, MD,…
Read More
Hot flashes, irritability and weight gain are symptoms of menopause caused by declining estrogen and progesterone levels. For some women, hormone replacement therapy can help. There are various types of hormone replacement medications, including pills, patches, gels, sprays and shots. Some women may experience side effects like nausea, dizziness or headaches. Mercy Medical…
Read More
MIAMI – Low testosterone affects more than 10% of men worldwide. The condition can cause fatigue, low libido and depression. "At least 1 in 3 men between the ages of 32 to 50 appear to have low testosterone," said Dr. Ranjith Ramasamy, director of reproductive urology at the University of Miami Health System….
Read More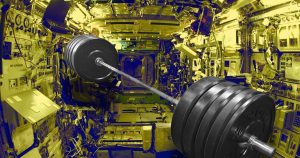 A team of scientists from the University of Texas Medical Branch at Galveston have suggested a new way to minimize muscle loss for space travelers: a treatment plan of hormones, including testosterone, plus plenty of exercise. Keeping physically fit is extremely important when living in a microgravity environment. Astronauts aboard the International Space…
Read More
Men with low levels of testosterone can naturally boost it by consuming these food items regularly. For men dealing with low testosterone levels, there are certain dietary changes that can be made to naturally boost your body's hormone production. The male sex hormone testosterone plays a key role in a man's fertility, sexual…
Read More
Does-Lifting-Heavy-Increase-Testosterone_ So you're looking to build some muscle. You've heard that having high levels of testosterone is the key to getting big. Unless you're on "stuff", and have testosterone levels of a silverback gorilla, you may be wondering how you can increase your levels of testosterone. Well, read on and get learned! We…
Read More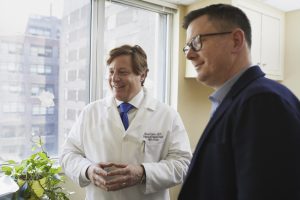 As one of the owners of Fitness Connection, Jeff Skeen saw the growing competitive pressures of the fitness industry and those of the medical community where healthcare costs were continuing to increase. Professionals in the fitness industry too often focused on physical beauty while professionals in the medical community too often focused on managing…
Read More
As men age, many experience a natural decline in levels of testosterone. Lower levels of testosterone are associated with an increased risk of various medical conditions, as well as a number of constitutional symptoms. Dr. John Fry, Founding Physician, EssenceMD, describes the options for men and whether you might be a good candidate…
Read More
What kind of level were you at when you started taking steroids, how quickly did grow afterward? Written by Sean Williams What kind of level were you at when you started taking steroids, how quickly did grow afterwards? I was 19 and though I had been lifting weights diligently for at least 3…
Read More
A person may experience a decreased libido from time to time during their lifetime, and for a variety of reasons. This could stem from being hit with a bout of stress, having a few late nights in a row or coming down with the flu. But while this ebbs and flows depending on…
Read More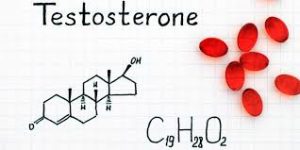 Hypogonadism is a treatable medical condition which means simply that a man's Testosterone Level is below ideal for his body.  A normal Testosterone level is around 450 but will vary from person to person. The normal level  is adjusted based on symptoms and each person's optimal level is dependent upon their own body…
Read More
1. D-Aspartic Acid D-Aspartic acid is a natural amino acid that can boost low testosterone levels. Research suggests that the primary way it works is by increasing follicle-stimulating hormone and luteinizing hormone (4). This is important, because luteinizing hormone makes the Leydig cells in the testes produce more testosterone. Initial research in animals and…
Read More